Millennium Estoril Open 2023
At Hotel Cascais Miragem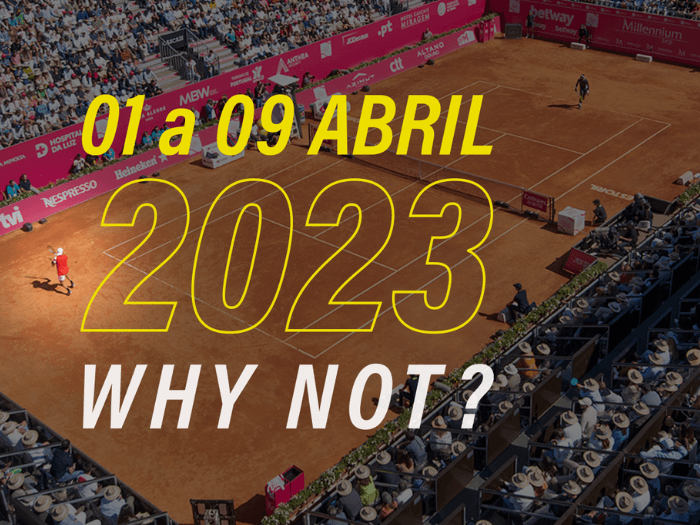 From the 1st to the 9th of April 2023, the new edition of the Millennium Estoril Open will take place again, at Clube Ténis do Estoril.
Hotel Cascais Miragem Health & Spa has always been the Official Hotel of the Millennium Estoril Open Event, welcoming all the players, their respective teams and fans from all over the world with great pleasure.
With more than two decades of existence, the Millennium Estoril Open is the only Portuguese competition to integrate the world tennis circuits, in the category of ATP World Cup 25, with a Proze Money of €48,1270 and attracting thousands of spectators to Estoril.
This year it will take place from April 1 to 9, 2023, which will allow many young fans and tourists on vacation to attend the event.
Dates: 1st Apr to 9th Apr 2023
Venue: Estoril Tennis Club
Online ticket: HERE
Contact for information: mb@millenniumestorilopen.com | info@blueticket.pt