WELCOME TO HOTEL CASCAIS MIRAGEM HEALTH & SPA
There's no better place for experiencing the beauty of the Lisbon coast than Hotel Cascais Miragem Health & Spa. Allow yourself to be inspired by the magnificent scenery and be prepared to feel really special at a truly unique destination where your smile is our priority.
Ideally located in front of the Atlantic Ocean overlooking Estoril and Cascais Bay, Hotel Cascais Miragem Health & Spa, a 5 star Hotel, is just 30 minutes from Lisbon's international airport and 15 minutes from the charming village of Sintra. Its location also allows easy access on foot to the center of Cascais, Estoril, the sea, the mountains and the city. The rooms and suites are designed to provide an experience of comfort, elegance and tranquility for business or pleasure, with most rooms and suites having spacious terraces that provide an authentic feeling of fullness. Designed to relax and provide all the comforts of home combined with the tranquility of a relaxing getaway by the sea.​
Come to Hotel Cascais Miragem and discover one of the best hotels in Estoril and Cascais.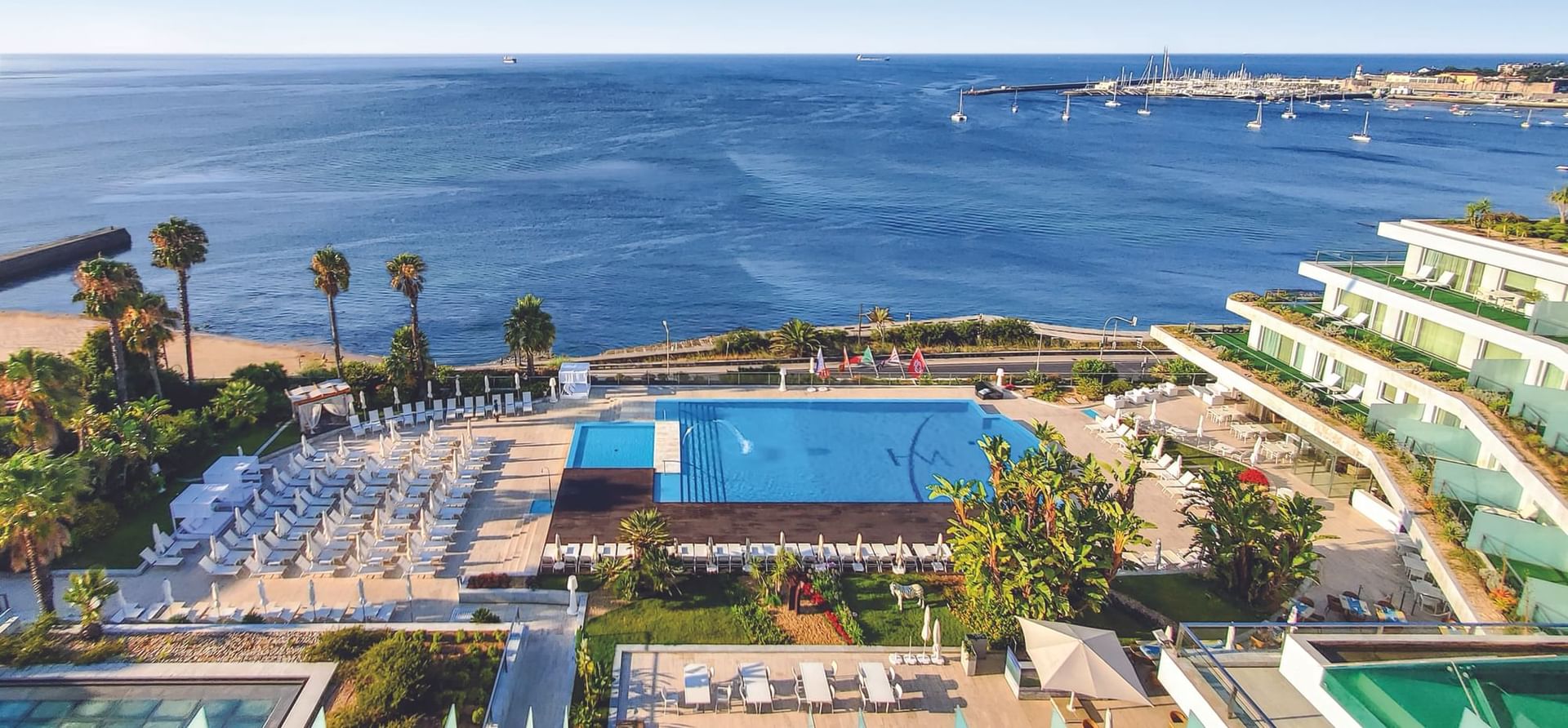 MIRAGEM WATER LOUNGE
LET YOUR SENSES CARRY YOU AWAY...
Miragem Water Lounge is a unique place for relaxation and escape in our 5-star Cascais hotel. Including a main pool, whirlpool circuit with air and water jets, family pool, a salt lake and relaxation areas, with sauna, Turkish bath, bithermic showers and an ice fountain, there is nowhere quite like it in Lisbon.
​This wonderful area is exclusively Guests of staying at the Hotel Cascais Miragem Health & Spa or members.
Located on the sixth floor of the Hotel in a serene environment so you can enjoy moments of pure pleasure.
SOME OF OUR GUEST COMMENTS
"This is a wonderful hotel, one of the best I've had the chance to stay in. I've been going there since 2013, and each time it's a renewed pleasure. The hotel is stunning, with a magnificent view and great location, close to the beach and to the city centre. What sets it appart is the service: the staff is friendly, always smiling, and ready to cater to your every need and make you feel at home."
Sernine, Suisse

"This is a fabulous hotel. We have just left it after spending 4 nights here in what is a very difficult time for the hotel with the corona virus. The room, food and above all the staff are superb. We could not fault one thing. We wish them well and we will be back in happier times."
Brid M, Ireland

"Our stay at the Miragem was fantastic. The service was great, the staff were excellent, our room was wonderful, especially the private patio. The hotel was walking distance to the town of Cascias and on the water. Can't express enough how wonderful all of the staff were. Will stay here again."
TonyN, USA
SPECIAL OFFERS
Embraced by the stunning beauty of Lisbon's coast, Hotel Cascais Miragem creates and celebrates timeless moments inspired by its surroundings. From the moment you arrive at our 5-star luxury hotel, you'll experience an oceanfront getaway unlike any other.
Meetings & Events
Choose from 21 function rooms in a 2100 square meters conference and event venue exclusive area. From décor to seating plans to audiovisual equipment, all of the hotel's venue and public areas can be adapted to meet your requirements and deliver an exceptional event, wedding or meeting in Cascais.​​
Rooms
You can choose an accommodation with a view of the romantic village of Cascais, the hotel gardens or the Atlantic Ocean. The versatile décor of each classic-contemporary room is characterized by earth tones and warm colours combined with noble woods. The majority of our guestrooms and suites have spacious private terraces that offer an authentic sensation of abundance. From the skies to the ocean, our luxury guestroom accommodation are the perfect place for relaxation and pamper yourself.
ACHIEVEMENTS AND AWARDS
TRIPADVISOR: HALL OF FAME SINCE 2010 TO PRESENT. IN THE 1% OF THE BEST HOTELS OF THE WORLD. TRAVELLERS CHOICE 2023. ONE OF THE 25 BEST LUXURY HOTELS IN PORTUGAL AND ONE OF THE 25 BEST HOTELS IN PORTUGAL REGARDING SERVICE. BOOKING.COM: SUPERB SCORE OF 9.3. TRIVAGO RATING INDEX: 9.4/10 EXCELLENT. CVENT: BEST MICE HOTEL IN PORTUGAL 2019. HAUTE GRANDEUR GLOBAL AWARDS: LUXURY COASTAL HOTEL IN EUROPE 2019. HOTELS.COM: SCORE 9.6/10 LOVED BY GUESTS. EXPEDIA: 9.6/10 IN THE 1% OF THE BEST HOTELS OF THE WORLD.
HOTEL CASCAIS MIRAGEM
Av.Marginal n.8554 | 2754-536 Cascais | Portugal
Tel. +351 210 060 600
Email: geral@cascaismirage.com | reservations@cascaismirage.com
Share your experience, Hotel Cascais Miragem Health & Spa, "We love what we do"
Click here to acess our landing page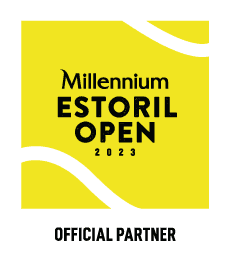 Hotel Cascais Miragem Health & Spa has always been the Official Hotel of the Millennium Estoril Open, welcoming with great pleasure all players, respective teams and Fans from all over the World.
EXPERIENCE VIRTUAL RELAXATION
WITH BEACHCAM LIVE STREAMING WEBCAMS
Browse and see what's happening on the beach within walking distance of the Hotel.
Check the current weather, surf conditions, and beach activity. ​Enjoy live streaming views of your favorite beaches in Cascais and Estoril.