Historic & Romantic Tour in Sintra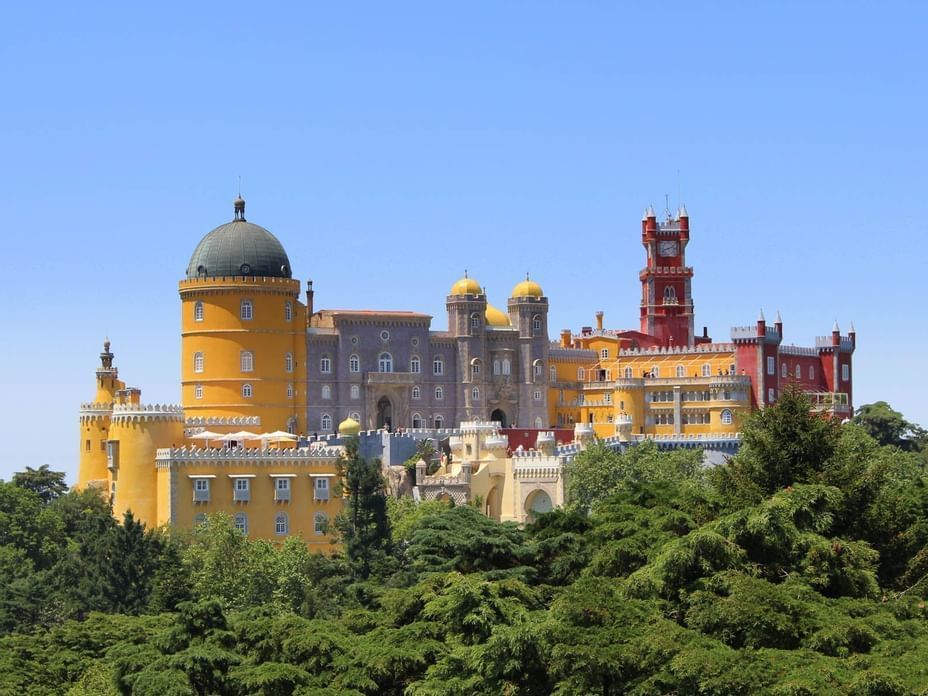 What to see in Sintra? Our oceanfront Hotel in Cascais offers you an authentic tour of the romantic and bucolic world of Sintra village, for its history and natural beauty.
Departure from the hotel with a private chauffeur, after enjoying a drink and a stroll along the coast, passing through an area of the finest vineyards/estates and palaces that can be combined with a guided visit to a palace (we strongly recommend the Pena Palace one of the finest tourist attractions of Portugal and exemplifies the 19th century Romanticism style of architecture.
Sintra - a magical town near Lisbon, is full of palaces, fine residences and history from prehistoric times to the present day - World Heritage Site of UNESCO, and / or the Regaleira Palace for their exuberance and uniqueness).
Returning to the hotel you can enjoy a glass of sparkling wine at the Cristóvão Colombo Bar, a moment of relaxation at the end of the tour with the view of Cascais Bay as a backdrop.
2710 Sintra, Portugal 2710 Sintra Portugal