The festival "Festas do Mar" is back in 2023
A celebration of life and joy in Cascais Bay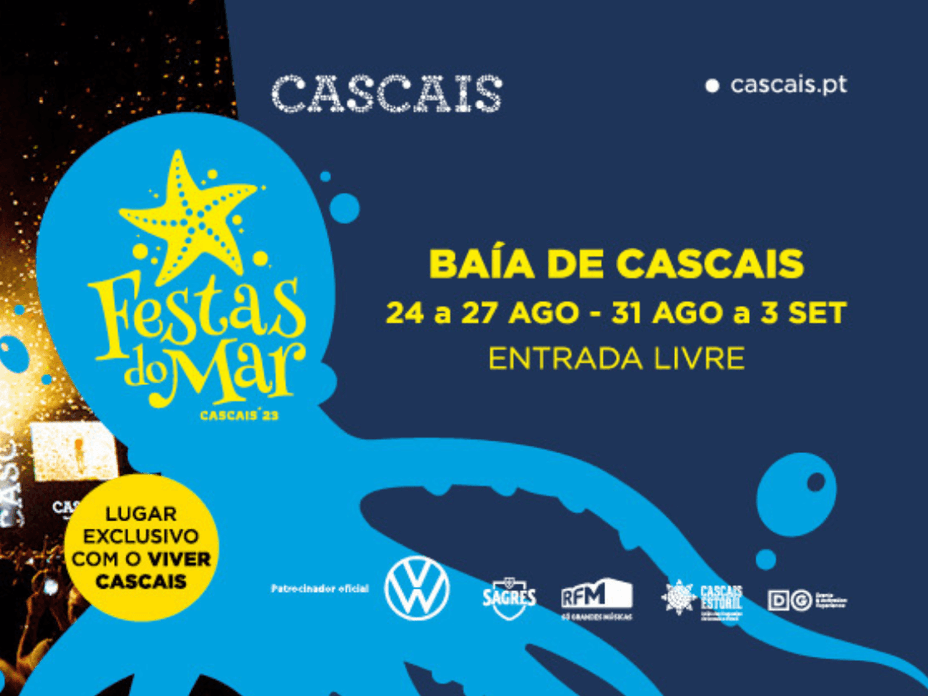 The summer festival closest to the Atlantic is back with the bipartite model, allowing people to watch, for free, the best music made in Portugal.
From the 24th to the 27th of August and the 31st to the 3rd of September, big names such as Miguel Araújo, Mariza, Pedro Abrunhosa, Excesso, Diogo Piçarra, Fernando Cunha & Friends – 40 years of career, among many others, take the stage.
All main concerts will be broadcast live on RFM radio.